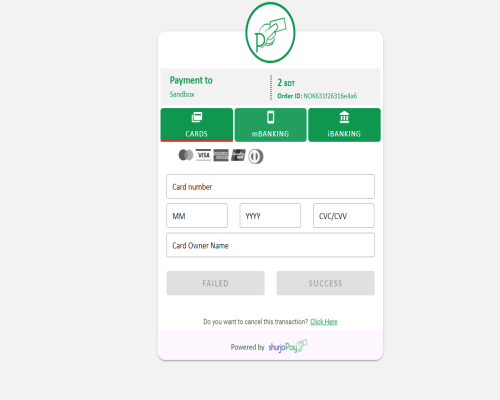 Free
ShurjoPay Payment Gateway
Integrate shurjoPay (shurjopay.com.bd) online payment gateway with your WISECP to collect online payments from customers in a secure way.
5 Stars (0)
4 Stars (0)
3 Stars (0)
2 Stars (0)
1 Star (0)
Rate this product and write a comment.
Rate It
No comment has yet been made.
Be the first to comment!
In addition to WISECP System Requirements, the following requirements must also be available on your server.
- WISECP v2.3.2, v3
- PHP 7.x
- ShurjoPay Marchant Account. If you have no ShurjoPay Marchant account, you can get one here https://shurjopay.com.bd/.
2.0.1
07/11/2022
Last Version
- Callback bug fixed - Prefix function added