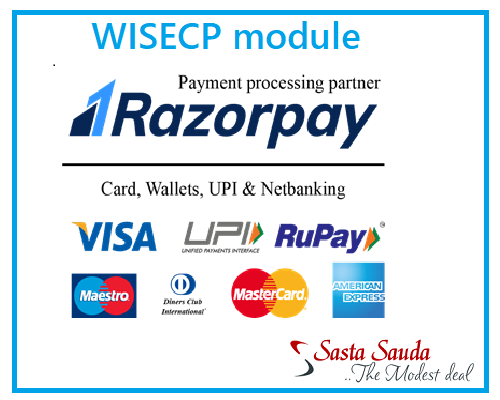 Commercial
Razorpay - Payment Module
Razorpay Payment Gateway Module for WISECP
Accept Payment in Indian Rupees (INR)
Payment via these methods can be accepted.
UPI
Net Banking
Credit Card
Debit Card
Payment Wallets
EMI
Accepting Payment in India but Other Currency?
Payment option
*To accept international payments, other options can be activated by contacting RazorPay.
5 Stars (1)
4 Stars (0)
3 Stars (0)
2 Stars (0)
1 Star (0)
Rate this product and write a comment.
Rate It Net H.
14/03/2021 - 19:01
In addition to WISECP System Requirements, the following requirements must also be available on your server.
IonCube Loader
Razorpay Merchant Account
Razorpay API Key and secret
1.0
05/03/2021
Last Version
Get Product Support
If you need more detailed information or support about this product, you can contact the developer with the following contact information.
Website
Contact Support
Contact
Twitter