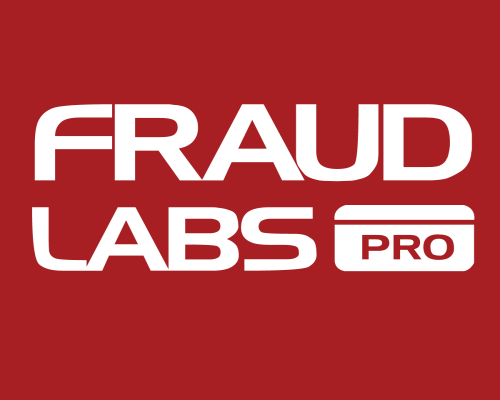 Free
FraudLabs Pro Fraud Prevention helps merchants to prevent payment fraud and minimize the chargebacks and fraud losses. It therefore helps to improve the revenues by stopping the fraud orders and letting the legitimate buyers to complete their purchases frictionless.
Note: This plugin works in WISECP version 2.3.x and 3.x.

Why FraudLabs Pro?

Flexibility
We offer you a flexible solution to identify a fraud order. You can use our FraudLabs Pro score to determine a fraud order or customize your own validation rules to target a specific case, or a combination of both.

Free
We are not offering you a trial version, but a free version to start protecting your online business. It's absolutely free if your monthly orders are less than 500 transactions. There is no upfront credit card information needed, commitment, hidden cost and whatsoever.

Easy to setup
The setup is simple and only takes a few minutes. You just need to install the free FraudLabs Pro plugin, enter the API key and configure the settings.

Trustworthy
We have been in the fraud prevention industry for more than 10 years. Thousands of our clients are currently using our FraudLabs Pro solution. This WISECP plugin is one of 16 ready plugins for major shopping cart platforms. Please check out our website https://www.fraudlabspro.com for details.

Key Features
Below are the key features of FraudLabs Pro WISECP plugin:
• FraudLabs Pro score
• Custom validation rules
• FraudLabs Pro Merchant Network
• FraudLabs Pro Merchant Area
• Email notification of fraud orders
• Mobile app notification of fraud orders
• Free if less than 500 queries per month


Free Micro Plan
Looking for a free yet comprehensive fraud prevention solution? Look no more, we offer you one right here. With our free Micro plan, you can start protecting your online business from malicious fraudsters. We provide you with 500 free validation queries that auto-reset every month and is more than sufficient for small & medium business.


Questions?
You may contact us using our web form at https://www.fraudlabspro.com/contact. Our support team is always ready to assist you.
5 Stars (0)
4 Stars (0)
3 Stars (0)
2 Stars (0)
1 Star (0)
Rate this product and write a comment.
Rate It
No comment has yet been made.
Be the first to comment!
1.1.0
27/01/2023
Last Version
Supported SKU, added coupon code and payment gateway information for order/screen API.