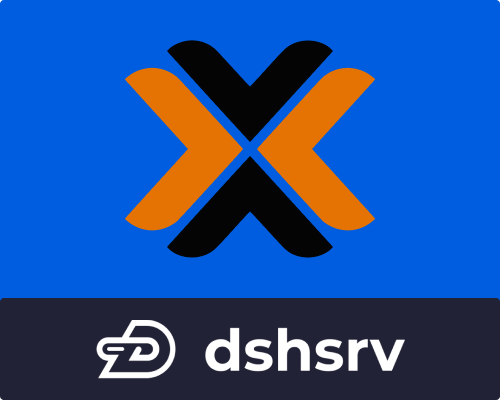 Commercial
Overview
Proxmox is one of the largest and most widely used virtualization platforms. With this integration, we offer you and your customers a fully automated integration with WISECP. You can easily create new VPS products for Proxmox, manage nodes and templates and start selling your Proxmox VPS directly through WISECP.
This module also includes a lot of functionality for your customers so they can completely self-manage their purchased VPS, including backups, task history, power actions like shutdown, startup and reboot, and historical usage graphs for CPU usage, Ram usage, etc.
Not to mention that this module supports both LXC and KVM virtualization with fully automated installation and deployment, you can even sell both to your customers at the same time! In addition, this module provides you with at-a-glance management of your servers, templates and IP addresses without ever leaving WISECP!
Features
Client Area
Start / Reboot / Stop / Shutdown VM
Create / Delete / Restore backups (With a predefined max backup limit)
View Graphs of VM usage
View Tasks history for easy identification of possible errors
Display VM Status, CPU and Memory Usage
Admin Area
Create / Delete groups (virtual clusters containing ip adresses and nodes)
IPAM

Import IPv4 subnets
View / Delete subnets
View / Delete / Update single ip addresses

View / Add / Remove servers from group
View current status / (cpu, ram, disk) usage in server list
Create / Edit / Delete LXC and KVM templates
Configure load balancer weights per group
Start / Reboot / Stop / Shutdown VM
See detailled server configuration per order
5 Stars (1)
4 Stars (0)
3 Stars (0)
2 Stars (0)
1 Star (0)
Rate this product and write a comment.
Rate It VPSEXTRA LTD
03/04/2022 - 23:43
In addition to WISECP System Requirements, the following requirements must also be available on your server.
- Ioncube V5 and Higher.
- Php 5.6 and Higher.
- Apache Mod_Rewrite
Linux / cPanel Recommended.
v1.0.5
11/05/2022
Last Version
Added: More language snippets for client area Added: Loadbalancing score to servers list Removed: "use dhcp" setting from group Added: Show the template ID in the list Fixed: Bug where the server showed as "locked" Added: Import function to import VM from proxmox into WCP Smaller bugfixes
Get Product Support
If you need more detailed information or support about this product, you can contact the developer with the following contact information.
Website
Contact Support
Contact
Twitter